Thursday, April 1, 2021
Finally there might be a path out of this pandemic. Thanks to incredible science, and incredible scientists, we now have at least three viable vaccines for COVID-19. Today I received dose number one of Moderna. Huzzah!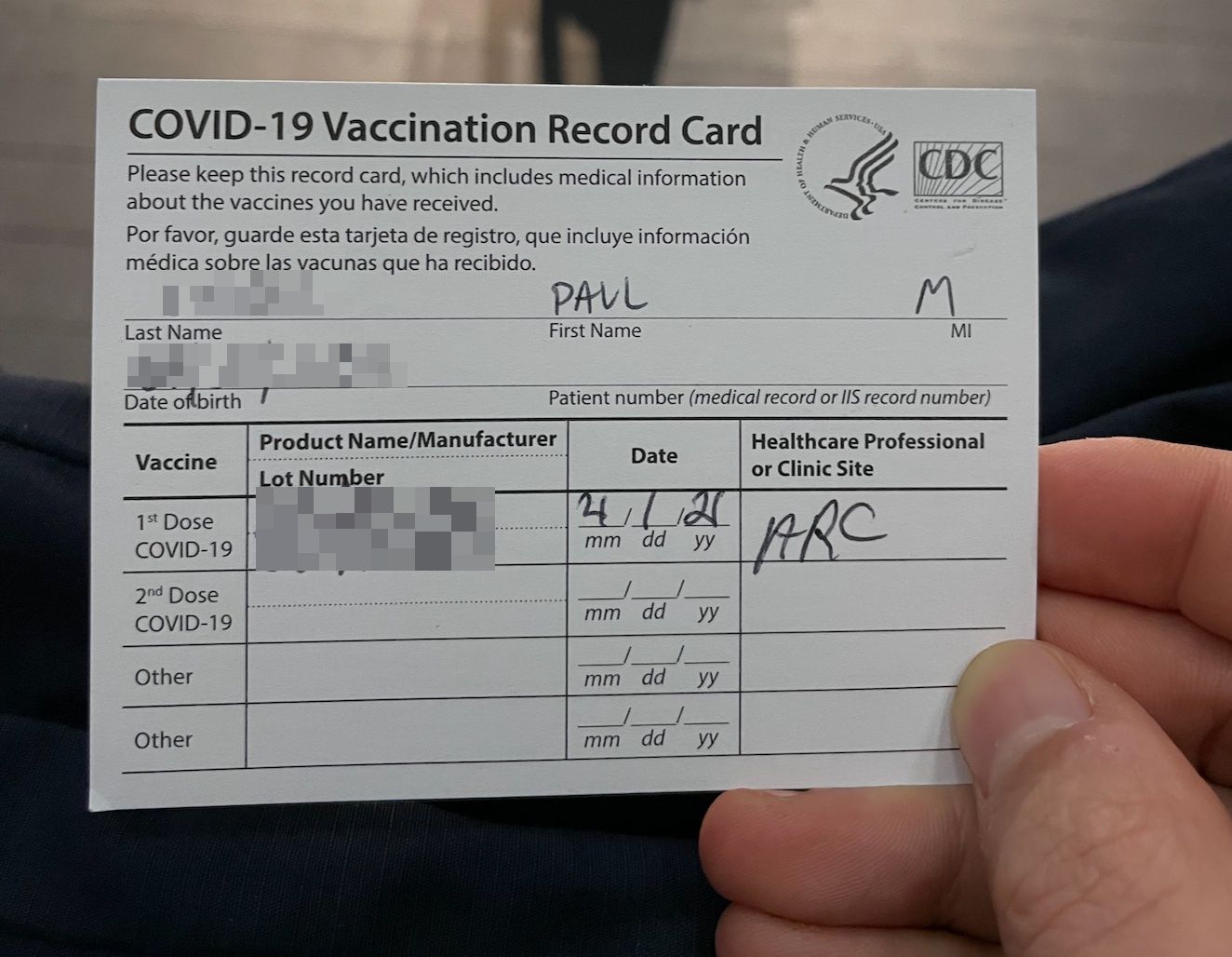 I know the concept of vaccines is polarizing. I also know this vaccine comes at a particularly politically-charged moment in history. But I, for one, am relieved to have access to this modern marvel.
---