Tuesday, December 7, 2021
And just like that I've managed to switch my CMS more often than I've actually written in the CMS. Or so it seems.
I've decided to refresh the site to align better with my principles of minimalism and get-out-of-my-own-way-ism. Here is the result. Let's do a little comparison like my last one.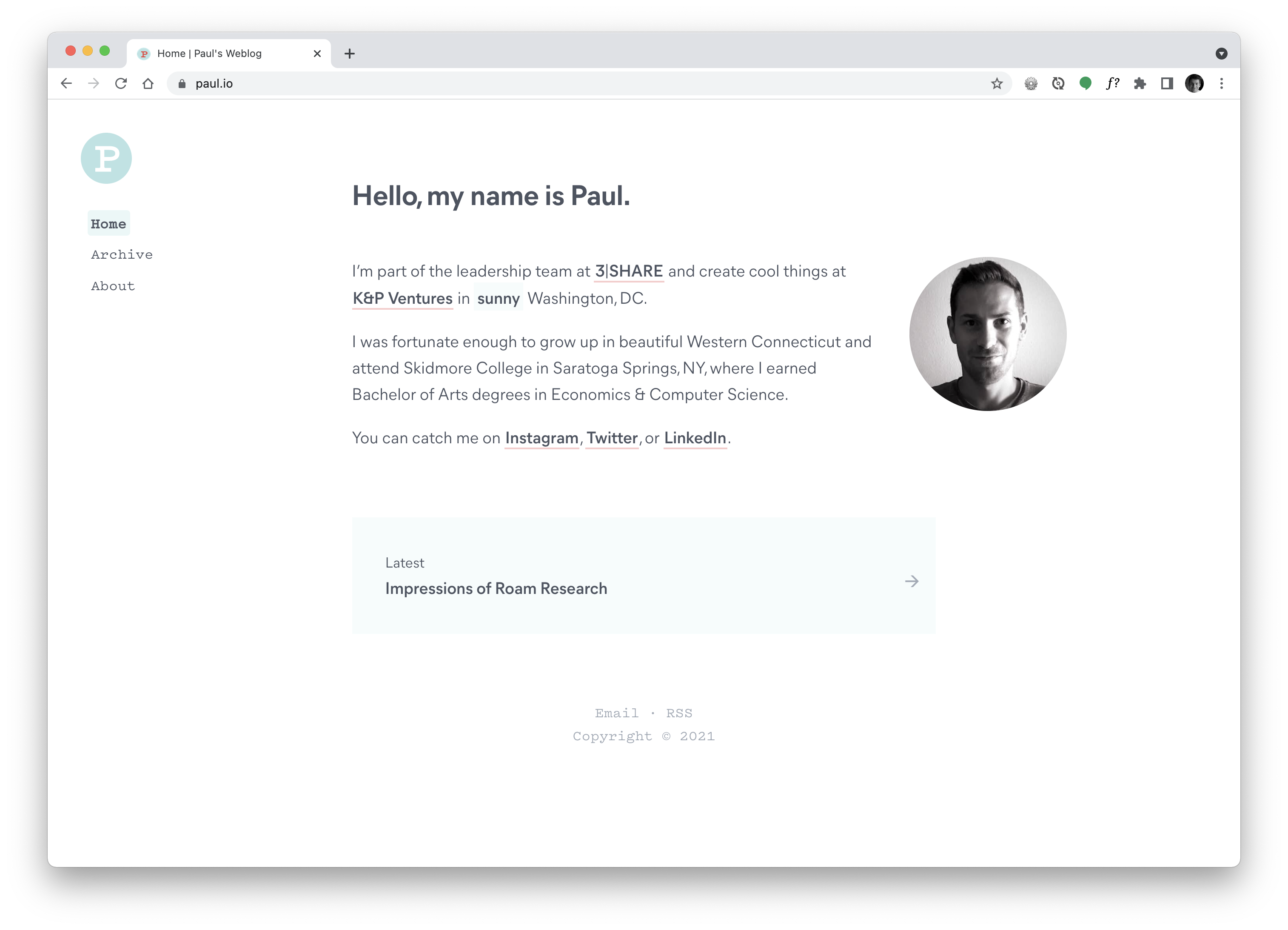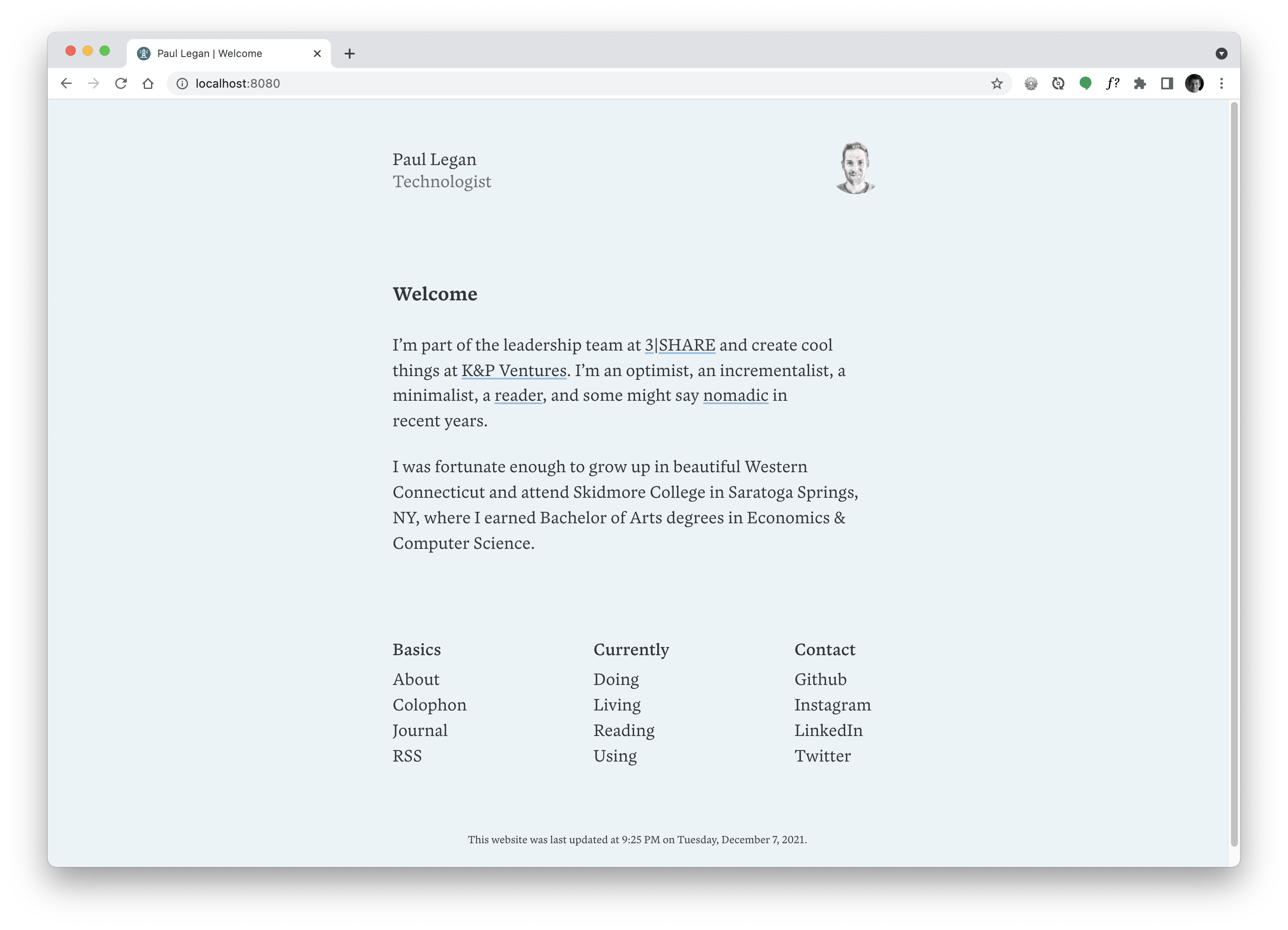 A couple things of note:
No JavaScript necessary. I have a few pieces planned that will use Alpine.js but I'll conditionally load it if truly

needed.
Massively simplified codebase for mundane things like margins and

spacing.
Oh yeah. I'm now using Eleventy instead of Hugo. I like the flexibility and simple

configuration.
More about the site on my updated Colophon page.
---