Monday, October 4, 2021
My family loves garlic. Each year, my mom plants more than 20 types (species) of garlic in her garden and we feast for the following year. It is glorious.
This weekend we met them in upstate New York for the Hudson Valley Garlic Festival. While they basically know my mom's name after all these years, this was a first for Kileen and me.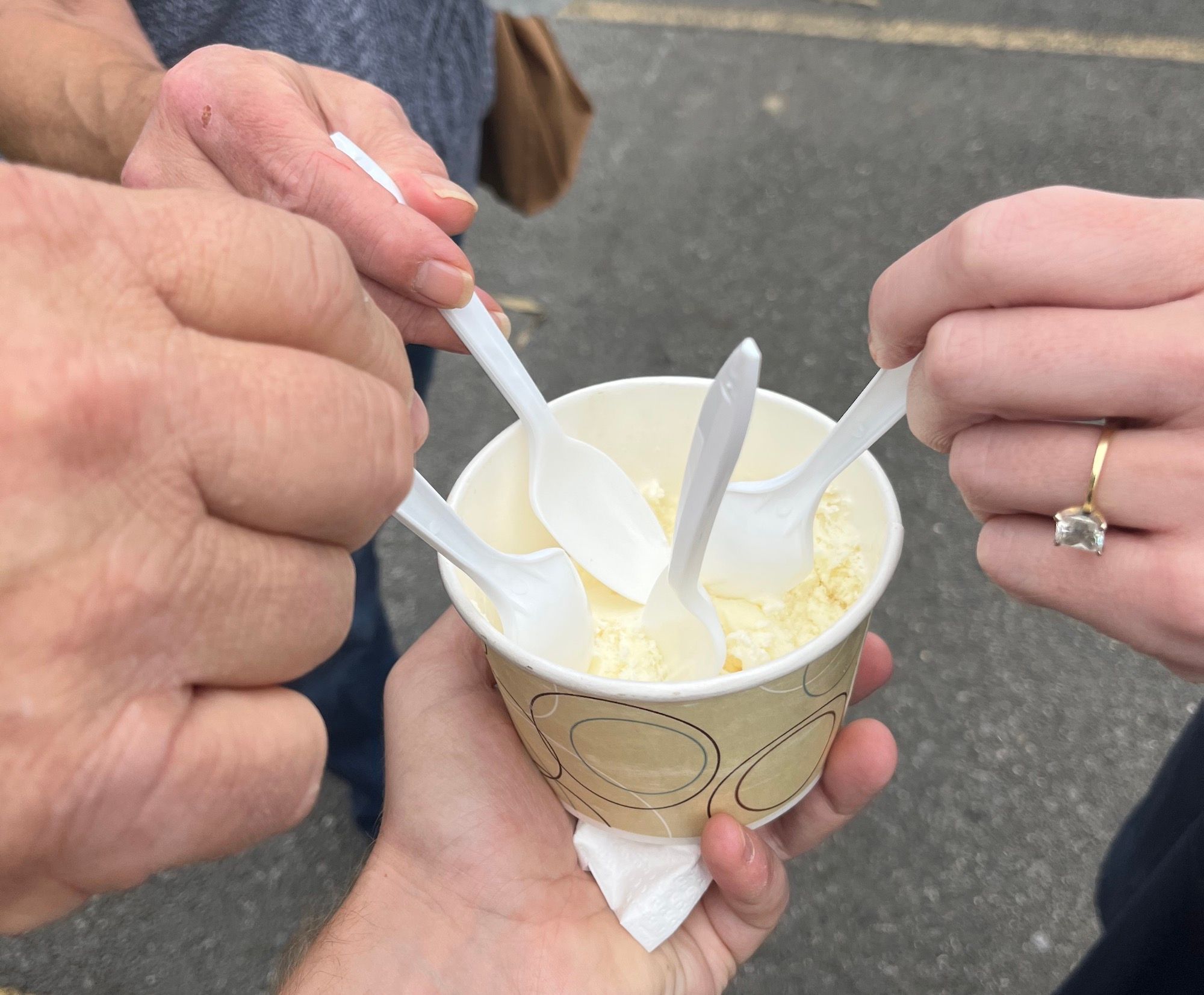 The entire atmosphere was great. The garlic was bountiful. Garlic pierogies, garlic curry, and - you guessed it - garlic ice cream. Tasted amazing - every bit of it.
---