Saturday, April 4, 2020
In the midst of this pandemic, Kileen and I find ourselves cooking more often. There's something special about a moment when you realize you're in the process of creating a new tradition. Excuse the imperfectly cropped photo that follows.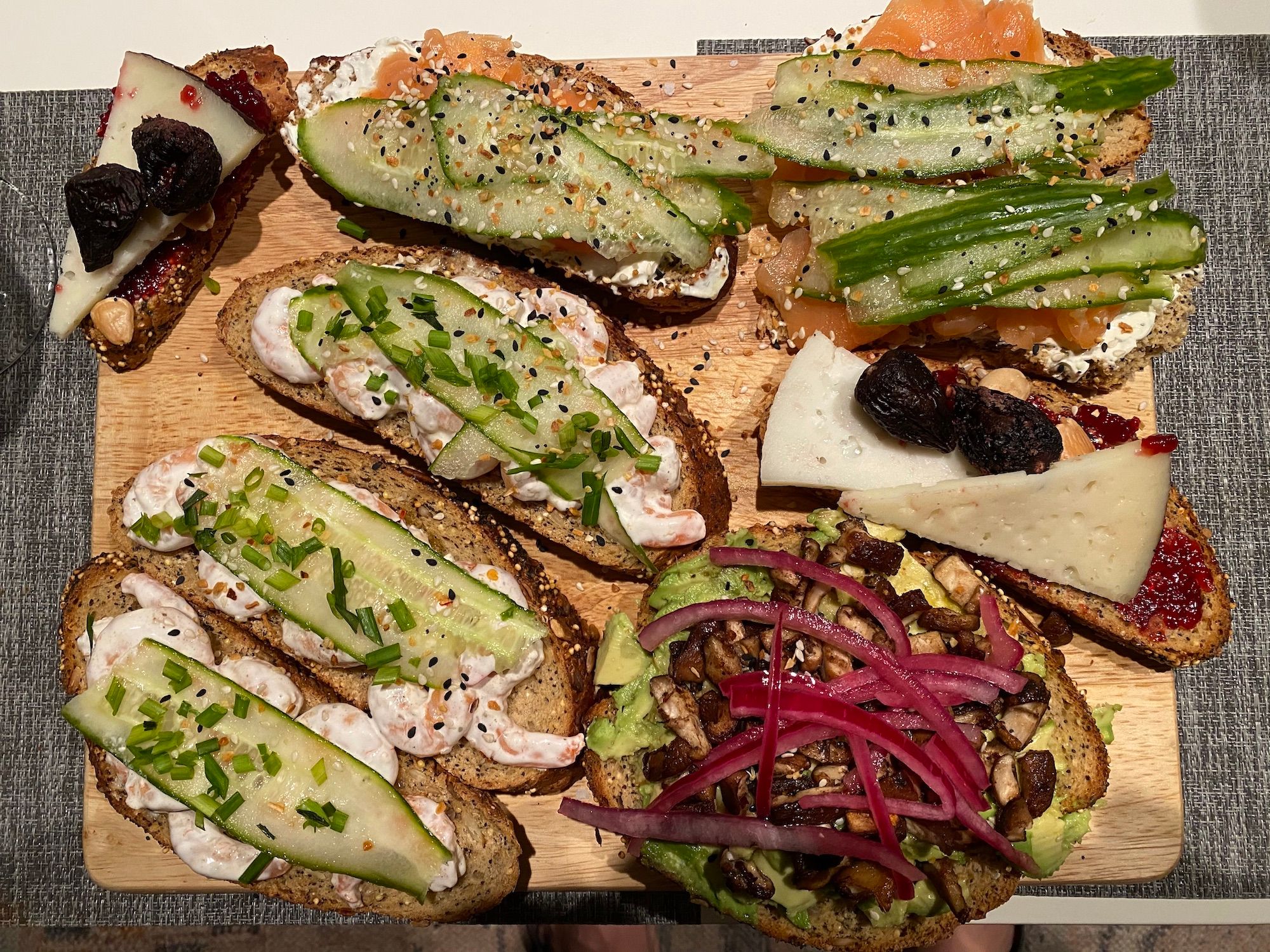 We're already infatuated with Danish culture1All of Scandinavia, really. but adding smørrebrød to our repertoire is immediately a hit.
---